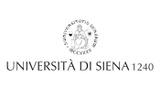 University of Siena
Banchi di Sotto 55, 53100 Siena - ITALY
The University of Siena (Italian: Università di Siena, abbreviated as UNISI), located in Siena, Tuscany, stands as one of Italy's oldest and pioneering publicly funded universities. Originally named Studium Senese, it was established in the year 1240.
The University has been organized into various departments, categorized into five distinct areas:
- Economics, Law, Political Sciences, and Social Sciences.
- Cultural Heritage, Education, Literature, Languages, History, and Philosophy.
- Biotechnologies, Medicine, Dentistry.
- Environmental Sciences, Biology, Chemistry, Pharmacy, Geology.
 - Physics, Engineering, Mathematics.
The University of Siena offers a wide array of undergraduate and master's degree programs, along with individual courses that are conducted in English. Each year, an increasing number of international students from various countries choose to pursue their Bachelor's and Master's degrees at the university. Additionally, there are several double-degree programs that enable students to earn degrees from both the University of Siena and a partner institution abroad.
Please refer to our dedicated portal on admission procedures for further information.
Search and apply!
Departments